During the 3rd edition of ICDDA which took place on October of 2016, 5400 business meetings were held and over 200 companies from 33 countries participated.
In addition to the participation of international companies such as AIRBUS DEFENSE AND SPACE, BOEING, DASSAULT SYSTEMS, EADS, LEONARDO GROUP, LOCKHEED MARTIN, MBDA, NAVANTIA, ROLLS ROYCE, SIKORSKY, THALES, main players from the Turkish industry also participated: TAI, ASELSAN, HAVELSAN, ROKETSAN, FNNS, TEI, ISTANBUL SHIPYARD, MKEK, OTOKAR.
| | | |
| --- | --- | --- |
| 2013 | 2014 | 2016 |
| 220 Companies | 250 Companies | 200 Companies |
| from 22 Countries | from 34 Countries   | from 33 Countries |
| 44,8% from Abroad | 45,2% from Abroad  | 46% from Abroad |
| 2000 BtoB Meetings   | 4800 BtoB Meetings   | 5400 BtoB Meetings   |
List of Represented Countries
AUSTRIA, BELGIUM, BOSNIA HERSAGOVINA, CANADA, CHINA, CZECH REPUBLIC, ENGLAND, FINLAND, FRANCE, GERMANY, INDONESIA, IRELAND, ITALY, JORDAN, LEBANON, MALAYSIA, MEXICO, MOROCCO, NETHERLANDS, NORWAY, POLAND, PORTUGAL, ROMANIA, RUSSIA, SAUDI ARABIA, SLOVENIA, SOUTH KOREA, SPAIN, SWEDEN, SWITZERLAND, TUNISIA, QATAR, UKRAINE, U.S.A.
 Exhibitors by branches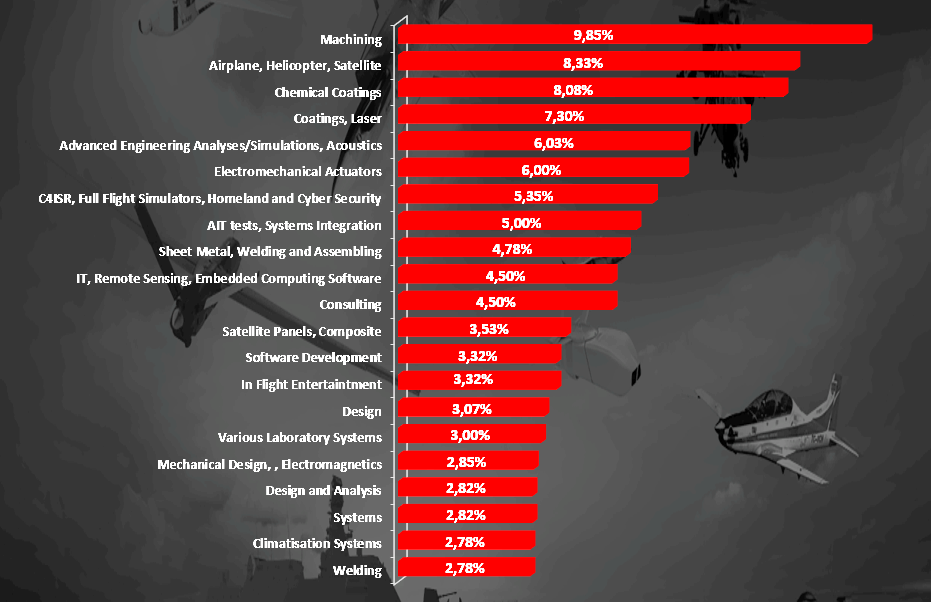 Testimonials
Jill Christenson, BOEING Procurement Manager:
It has been a pleasure to be a part of aerospace activity here in Ankara. It is my first time in Turkey and it has been amazing to see all of the capabilities and the suppliers and the technology that is available in Turkey and the growth we can have here together as an aerospace industry between Boeing, Airbus and military.
Andy Johnson, ROLLS-ROYCE VP South Africa&Turkey:
Industrial Cooperation Days in Defense and Aviation ICDDA is a good event that we have been here out to meet both local and international companies. This really helps business growth globally. It is a good event to also discuss our advanced manifacture technology center. This is center we hope to work companies from Turkey and internationally. So we can build skills and capabilities within Turkey to be even greater.
Posted in Non catégorisé
Manfred Zwarnig
SMP GmbH - Director Business Development

Manfred G. Zwarnig, born in 1971 in Austria,  is a senior manager with extensive experience in sales, marketing and business development. His background came from early careers in senior project management, sales and executive management in the Automotive and in the Aerospace industry. He holds a Master of Business Management from the University of Graz in Austria. In 2016 he joined smp aviation and took over the position of Director Business Development. 
Posted in Non catégorisé